SEN-A330  DTF Printer (All In One)
-Printer and powder shaker all in one
-Double i3200 head, High speed printing
-Printheads anti-collision protection
-Touch screen and PID precise temperature control
---
---
dtf printer
all in one dtf printer
hanrun paper dtf
all in one printer
printer for dtf
dtf printing
undefined
Descrizione
Hanrun Paper® SEN-A330 DTF Printer (All In One)
When DTF machines became more and more popular, we found that most powder shakers and printers were separated. We thought that this situation was not smart enough, so we developed SEN A330 all in one DTF printer. Both the printing process and the powder shaking process completed by one machine. Meanwhile, it has a touch-control screen and it's a very intelligent DTF printer, which means it will greatly improve the efficiency of the DTF printing.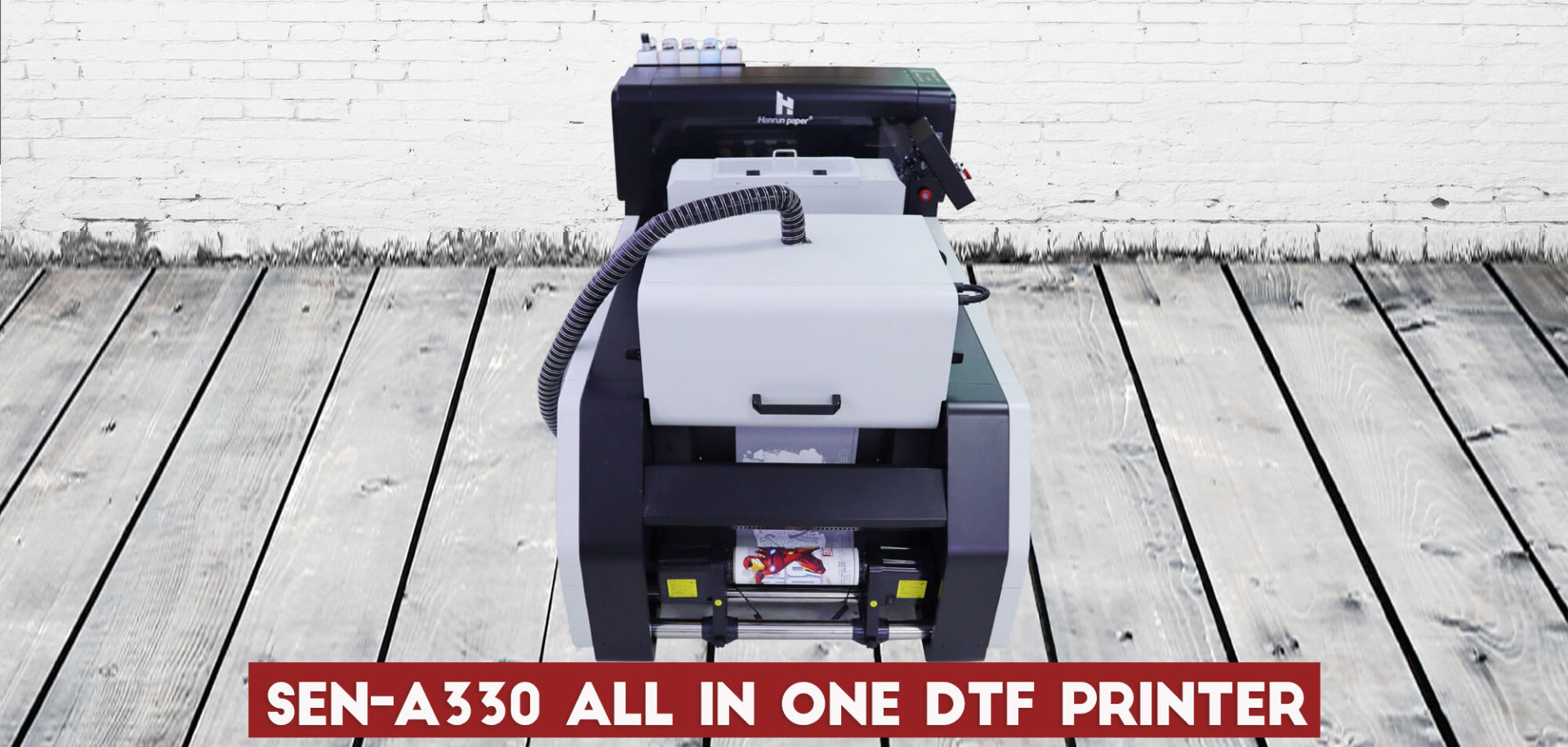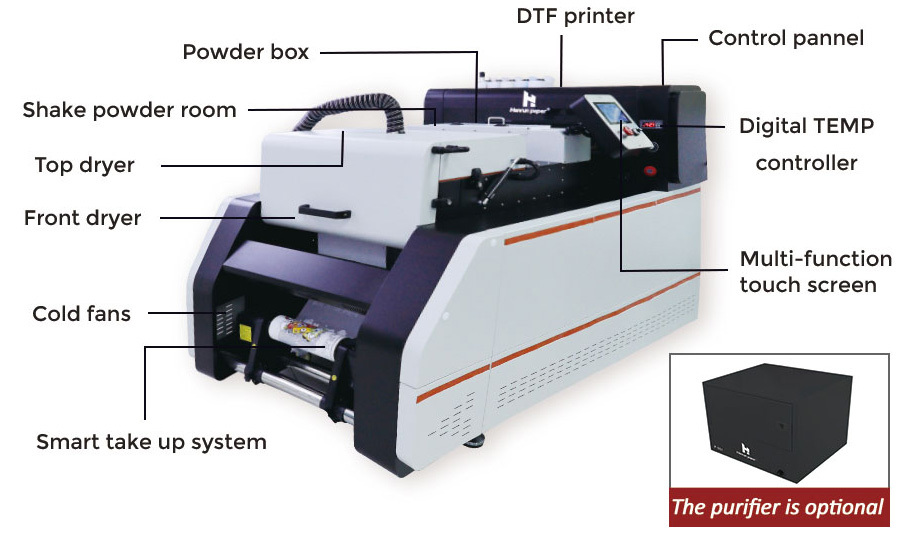 Specifications:
SEN-A330 DTF PRINTER

Name

SEN-A330 Printer for DTF (All in One)

Model

SEN

Available width

≤370mm

Printed media

DTF film

Suitable for media

Nylon, chemical fiber, cotton, leather, swimsuit, diving suit, PVC, EVA .etc

Head

2 EPS i3200

Printing accuracy / Speed

1440/2160 / 2880dpi

Printing precision

6Pass: 9m² / H
8Pass: 7m² / H

Adjustable suction

Suction platform

Powder shake control and quantity control. etc

Dust control

①Front heated plate ②Conveyor drive ③Rotatable touchscreen Two-stage dryer ⑤ Cooling fans ⑥ Intelligent automatic take-up system

Heat and dry function

Fiber optic network port

Printing interface

Maintop

RIP software

Windows 7, Windows 10

Operating system

15 - 30 ℃, 35-65%

Temperature and humidity

220V, 20A. Nominal power 4.5KW. Power consumption: 2-4.3KW

Electrical parameters

Printer: 2100 * 1112 * 1209mm, N.W 320kg

Size and weight

Packing: 2550 * 1130 * 1161mm, G.W 400kg

Certification

CE marking and 3 China national intellectual property patents

Details:
Features:
# Double i3200 head, High speed printing
# Two stage dryer high efficiency
# Easy to use, labor saving
# 30cm suitable for A3/ A4 directly to film printing
# Touch screen and PID precise temperature control
# Japan THK silent rail
# Printheads anti-collision protection
# Auto-lifting ink station
Application: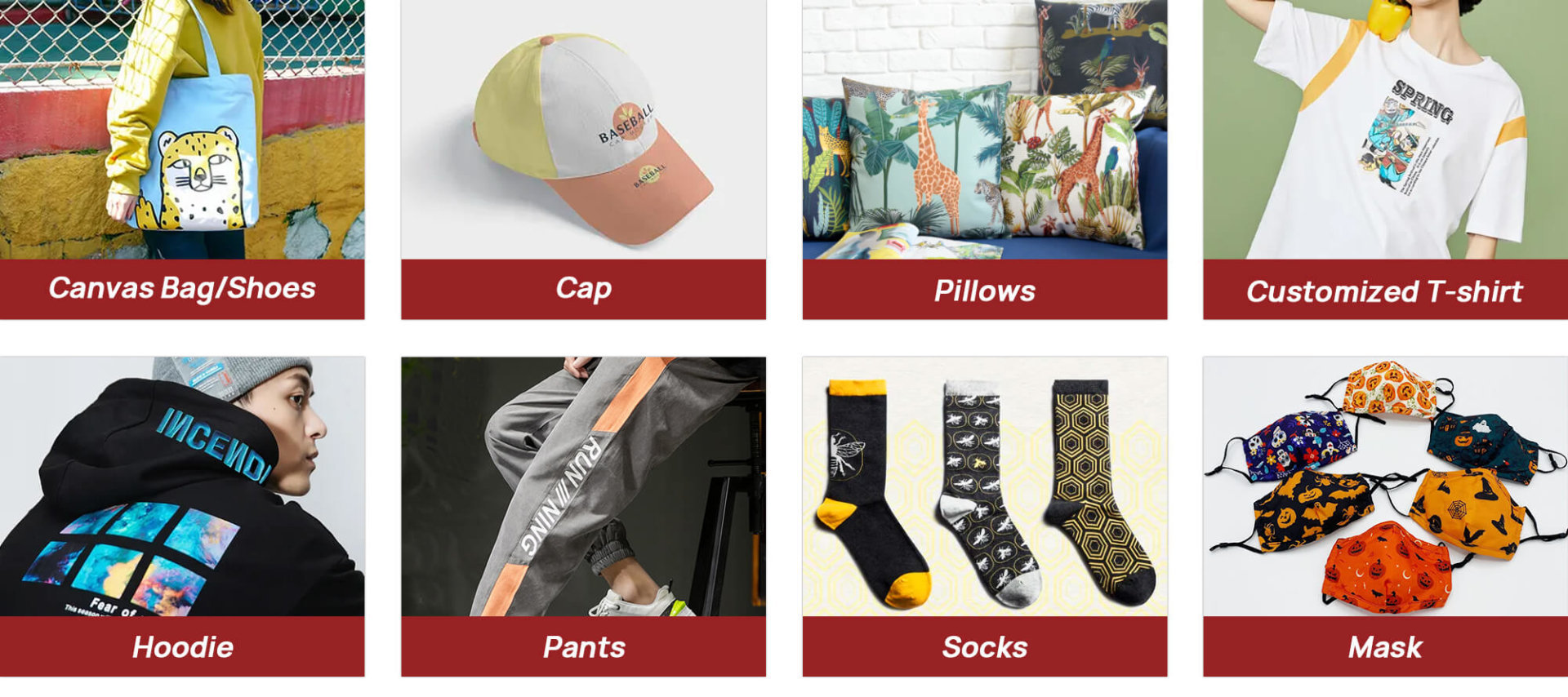 # Washing labels for garments
# Fashion clothes(most kinds of garments and no need to distinguish colors)
# Personalized customization
# Customzied wood products
Work Flow:

Certificate: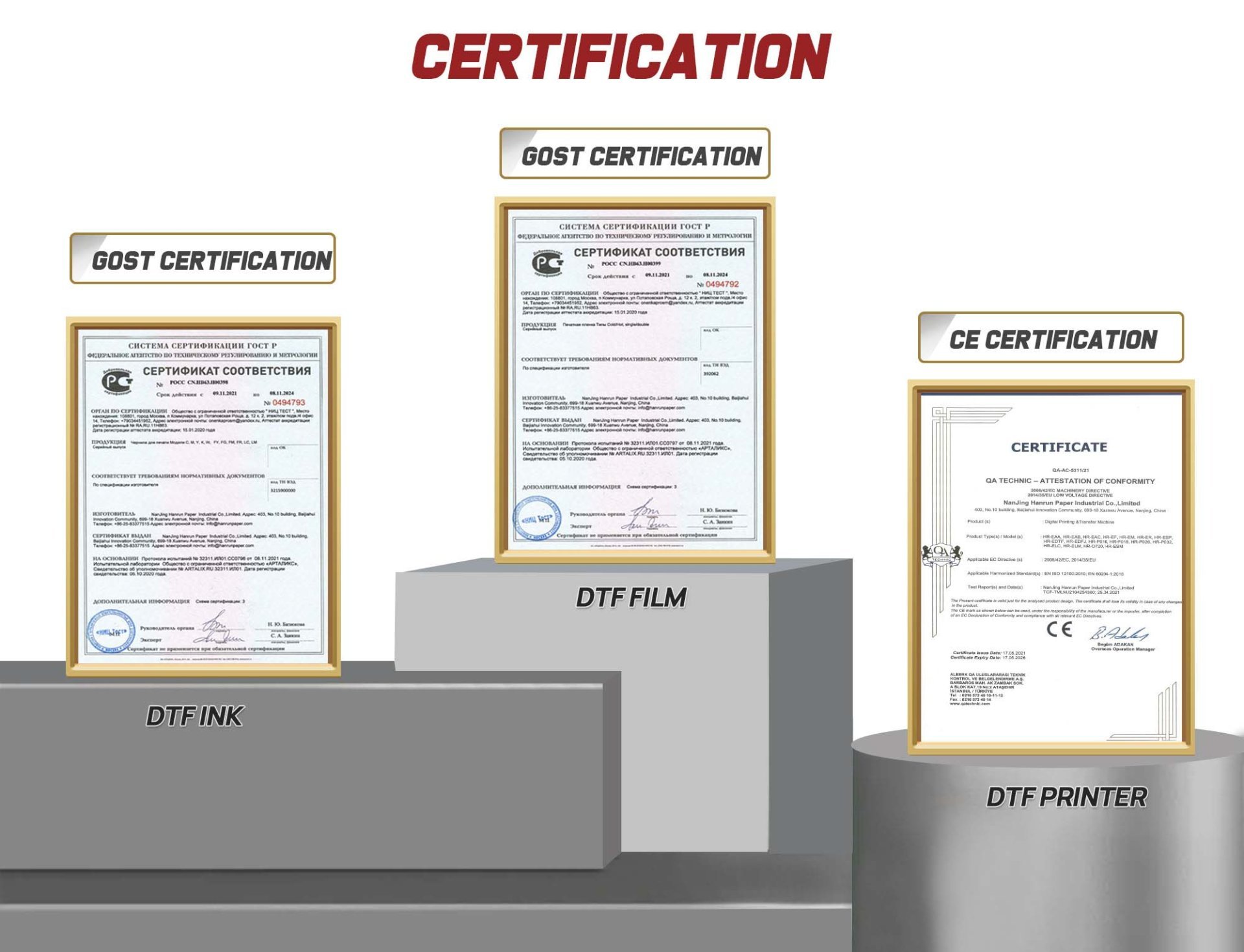 Hanrun Paper DTF Series:

SEN-A330 VS PRO-A330

Model

SEN A330

PRO A330

Ink cartridge

1L, larger capacity, no need to add ink frequently.

CMYK 250ml/bottle, white ink 500ml/bottle.

System

Maintop available, can use PritExp to print and control other basic operations. The ink consumption can be checked in the printing software directly.

Maintop or PP software. Basic operations need be operated on the machine control panel.

Max printing media wide

The maximum width is 400mm; a larger width film can be used.

Maximum width 330mm.

Powder shaker control

Touch screen control is more scientific and technological.

Button control, easy to operate.

Printing efficiency

Hansen board, more stable performance, faster printing speed.

Senyang board, cost-effective and has balanced performance.

Max printing wide

The printing width is 370mm, which can print larger and wider patterns.

Printing width is 300mm.

Service included:
- Technical Training and guidance (Professional technical team support) Installation manual, video or Online support
- 1 Year warranty (See the full warranty details on our guarantee page and the DTF PRO terms and conditions.)
- Dealer/partner support
- Wearing parts package
- Free consumables sample package
Other materials you may need (need to be purchased separately):
- Smoke purifier - (to keep the humidity above 40% in the print room) - recommended
- DTF Inks (Basic: PRO-ink001)
- DTF Film (Basic: PRO DTF Film 75u/100u single-sided/double-sided matte-glossy film)
- DTF Powder (white powder, black powder)
- Windows 7 or higher Computer (PC) with an available USB port
- Heat press machine for finishing (curing) the final print
---
Contact Us
Global sales e-mail: info@hanrunpaper.com
Global sales WhatsApp: 0086 177 1453 7154
Address: No.10 building, Baijiahui Innovation Community, 699-18 Xuanwu Avenue, Nanjing, China