Prestare attenzione alla sicurezza nell'utilizzo della pellicola DTF
---
As with any new decoration methods, there is a lot of conflicting information about how safe the use and production of direct-to-film (DTF) transfers really are. There are two parts of safety to keep in mind: how safe the finished garment is for your customer and the safety of you and your employees during the production process.
1. Customer safety
As we know, there are laws enacted to protect the consumer against harmful substances in many items, including clothing. These types of laws concern the finished garment and ensure that harmful chemicals are not contained in them.
Certain levels of phthalates, lead, and other carcinogenic substances are not allowed in products produced for children. It is essential for you to know if the DTF system you are going to use has safety certifications.
Certification
Many manufacturers have the finished product (i.e., printed and cured decorated garment) independently tested and certified to be free of harmful and prohibited substances using known organizations such as OEKO-TEX. All products used in the DTF process should have safety certification, including powder and ink. It's critical to ask for documentation on all items.
Many states, including California, have their own consumer protection laws, such as Prop 65. In those states, the level of harmful substances contained in consumer products is highly regulated. You need to know if the DTF products you are going to use comply. Manufacturers of these decorated products need to ensure they are aware of any potentially harmful substances that may be contained in any decoration method used in the business.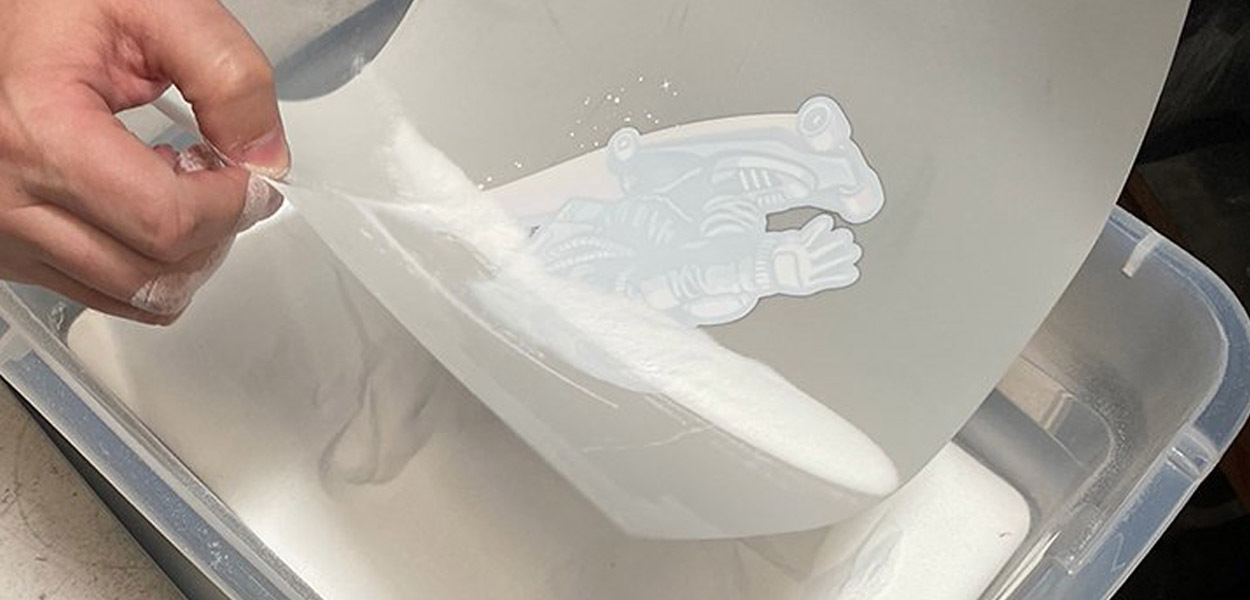 2. Employee safety
Secondly, businesses need to make sure that the products used to create the DTF transfer in the manufacturing process are safe for all employees to use in work environments.
Safety data sheet
Always ask for an SDS or material safety data sheet for any chemicals or substances used in the DTF process, and make sure it has been updated for the DTF transfer process. Many chemicals may be safe "as is" but could potentially become hazardous when used in ways that are not intended.
Protection
It is recommended to always use proper protection, including gloves, eye protection, and the proper mask or breathing apparatus when working with DTF powders, as they can become airborne in the coating process. Businesses should not risk inhalation of the powder or extended skin exposure. Additionally, make sure that excess powder does not spread and contaminate other items during the powdering process.
Further precautions such as proper ventilation, air filtration, fume exhaustion, and protective gear should be used during the heating process or when heat fusing DTF powder to the printed sheet. Many DTF systems use thermoplastic polyurethane (TPU) based powders, and it is reported by TPU manufacturers that these powders, when heated at high temperatures, may release MDI vapors.
OSHA, the EPA, and the CDC have found that MDI vapors can cause a variety of serious health issues, including respiratory impairments, so businesses need to be very cautious in the heating process if these types of TPU-based DTF powders are used.
Hanrun Paper® provides you with automatic powder shaker and smoke purifier to help you create a safe working environment.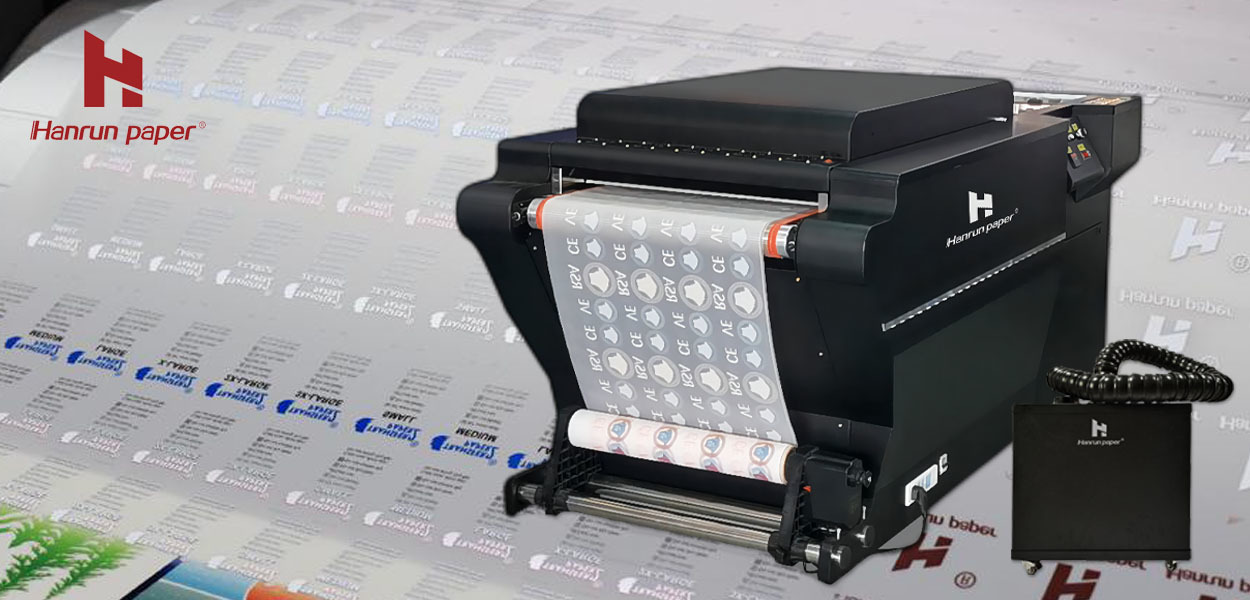 Wrapping up
You need to know if the DTF products you are going to use have OEKO-TEX or other types of safety certificates. Make sure that a current SDS sheet is supplied, and thoroughly read and follow all safety instructions.
If you want to know more, please click the contact information below, Hanrun Paper® is at your service.
---
Contact Us
Global sales e-mail: info@hanrunpaper.com
Global sales WhatsApp: 0086 177 1453 7154
Address: No.10 building, Baijiahui Innovation Community, 699-18 Xuanwu Avenue, Nanjing, China
---